It's with a heavy heart that we announce that June Winchcombe, Chair of Newport Carnival for over 2 decades, has sadly passed away.
June took over Newport Carnival at the start of the Millennium when it was at risk of being scrapped altogether. June, with a very small team of volunteers, worked tirelessly to carry on to make it what it is today.
June's Funeral will take place at the Isle of Wight Crematorium on Tuesday 2nd May 2023 at 15:00 with a wake at Newclose Cricket Club, Blackwater Road, Newport PO30 3BE.
In lieu of flowers, the family asks that donations for the Mountbatten Hospice and Newport Carnival in June's honour.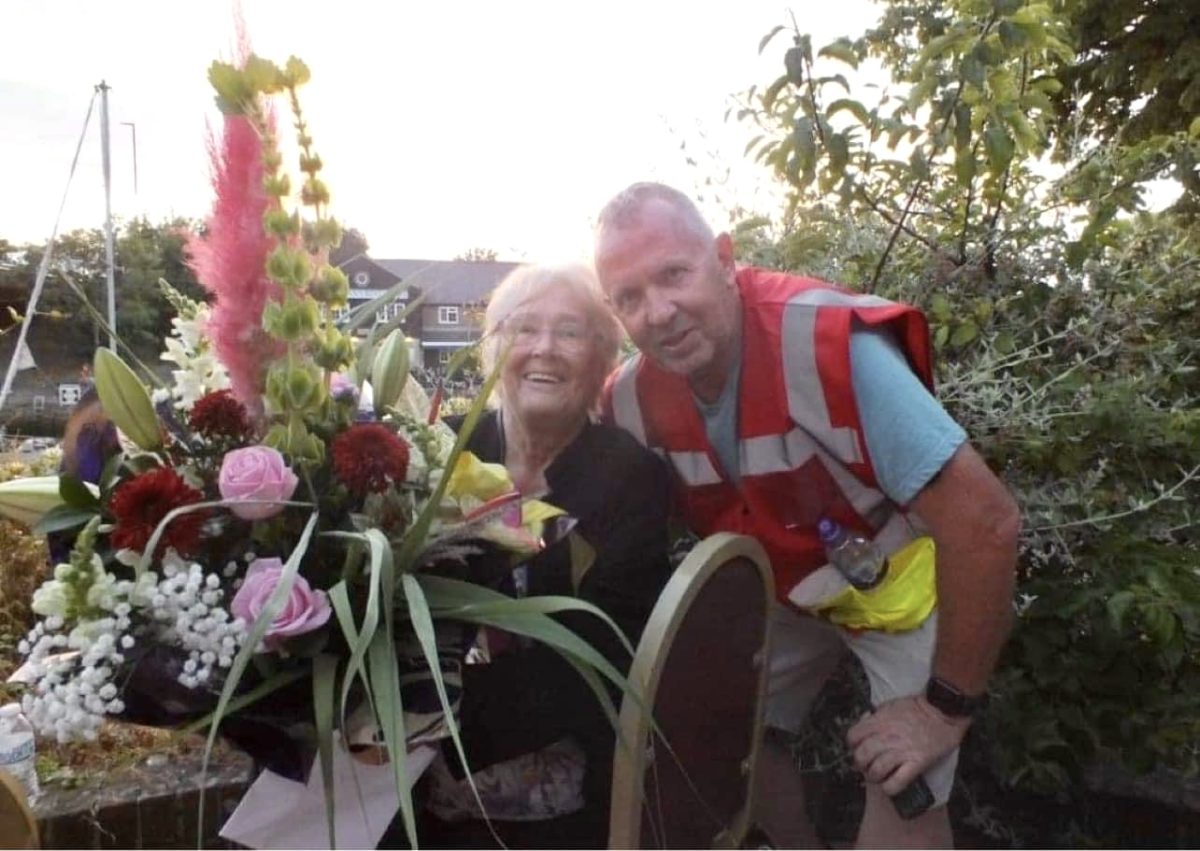 Paddy McHugh, now Char of Newport Carnival, shares his memories of Newport Carnival while June was at the helm.
"I joined many years ago assisting with stewarding and organising of Newport Carnival.

"In 2019, June asked if I could help prepare for our centenary in 2022, so we worked together on what she wanted. Something that turned out to be 'one of the best carnivals the island has seen since the 80s'.

"June became unwell and in January 2022 she handed the reigns to me to continue her great work.

"But still, June was The Boss and always will be.

"This is so, so sad to write as June was a great friend to myself, and so many of the Committee also, she helped me out personally when things were tough.

"I have so much to thank her for but hard to put into words"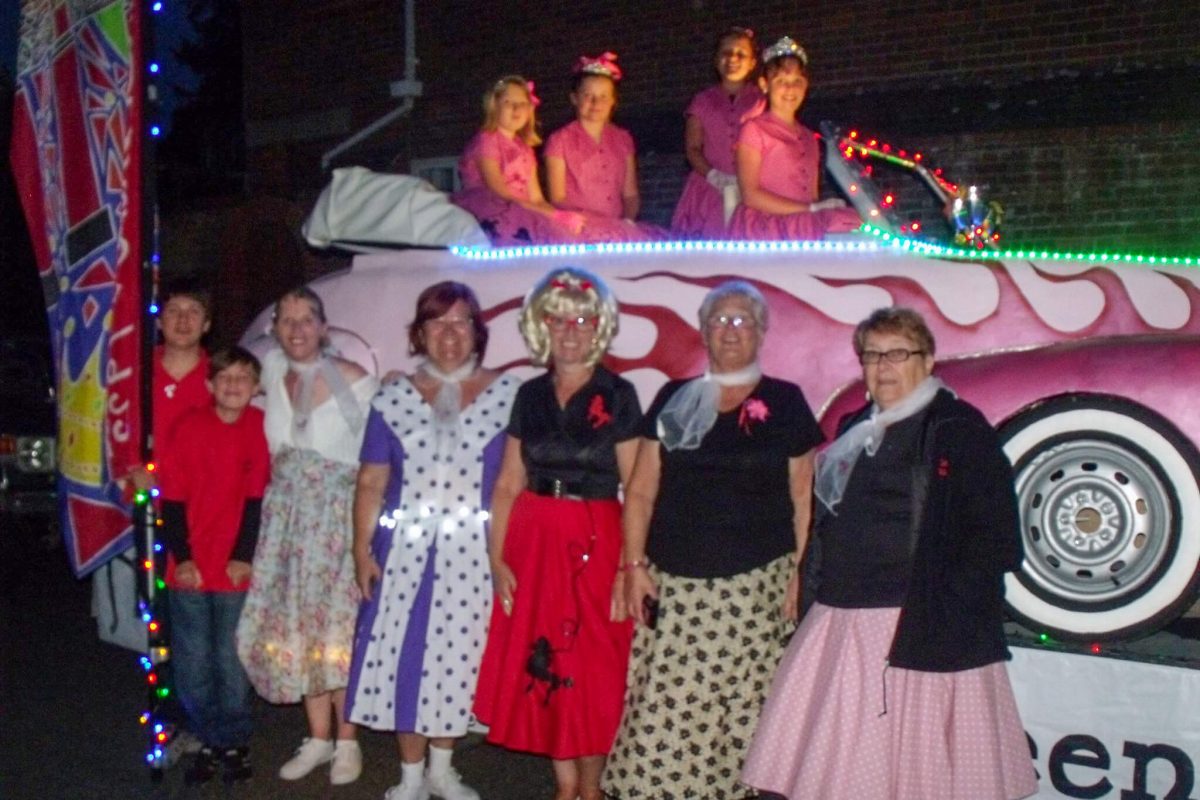 The team here at Newport Carnival are deeply devastated, we will miss her dearly.  
We thank June for everything she has done over the years, keeping Newport Carnival alive with creating a strong backbone for us to now work upon to make Newport one of the must-see carnivals on the Island.
Other members of our committee are likely to add their tributes and memories in due course, we will endeavour to add them.
To the Winchcombe family and those further afield, we will look after the carnival for her and send all our love to you all affected in this horrible time.
June passed away on Friday 7th April 2023 surrounded by her family.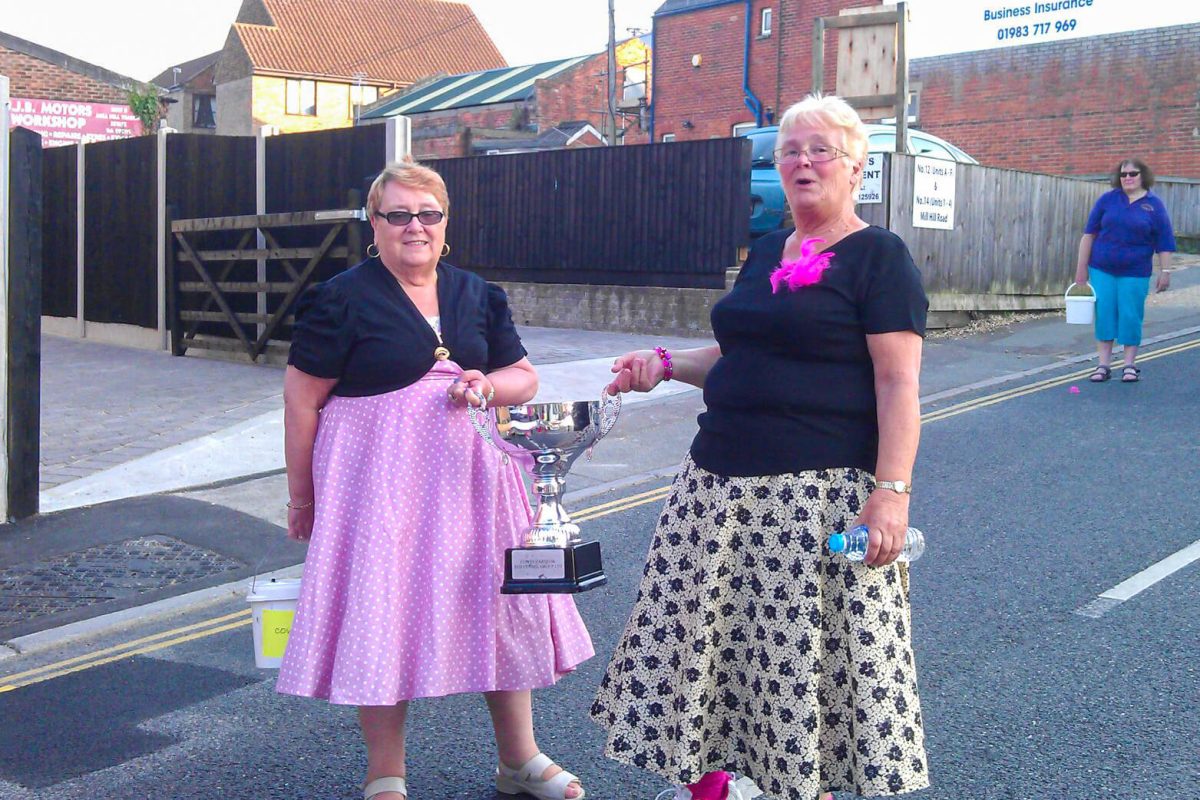 Les, June's eldest son, announced her passing:
"Mum passed away peacefully with her family around her, at the Mountbatten Hospice.

"We cannot thank the staff and volunteers enough for their care and the kindness they showed towards our mum and us during her time there.

"Funeral details will be shared as soon they have been arranged."
June now joins many other carnival greats over the years, especially Bob Hammond from Cowes Carnival and Kevin Hayward from Medina Marching Band who both passed away earlier this year.
Added Sunday 9th April at 22:00
Other carnivals and groups have paid their respects following the announcement of June's passing.
Sandown Carnival has said:
"We are sad to share the news that another carnival stalwart has sadly passed.

"June was a true friend of all at Sandown Carnival & will be hugely missed across the Island.

"RIP June "
Ryde Carnival added:
"A much loved lady within the Island's carnival community.

"Sending our deepest sympathies to June's family, friends and the Newport Carnival team."
Shanklin Carnival personally thanks June for her hard work:
"Shanklin Carnival is so very sad at June's passing.

"I [Denyse Larner] personally thank her for all her hard work for Newport Carnival and the Federation meetings we all attended.

"Such a sad loss.

"Thinking of her family and Newport Carnival at this sad time.

"R.I.P June."
Ventnor Carnival shares their condolences:
"Ventnor carnival sends condolences to all June's family and to Newport Carnival.

"She will be greatly missed.

"RIP June."
Shania Steele, also from Ventnor Carnival added:
"RIP June. Always enjoyed our chats during Carnival season."
Vectis Corps of Drums says June used to help with their uniforms and banners.
"She was a lovely lady she was always ready for helping she was a good friend to the Vectis Corps of Drums helping with our uniforms and banners.

"God bless you, June."
Medina Marching Band says June was always a welcoming face: 
"Our condolences from everyone at Medina Marching Band.

"June was a supporter of all the Island Marching Bands and was always a welcoming face at Newport Carnival."
It's always nice to see those from across the water paying tribute as well, with Littlehampton Bonfire Society leaving a message. 
Newport Carnival along with a few other Island carnival committees head to Little Hampton each year to support their Bonfire Night celebrations. 
"Littlehampton Bonfire Society Limited sends love and condolences to Newport and Junes family"
On the back of our tribue which was posted to our Facebook page, her 2 sons and daughter commented thanking everyone for their kind words. 
You can see your tribute and everyone's lovely comments here.
Karen Winchcombe, June's first-born daughter said: 
"Thank you for such a lovely tribute.

"Never a conversation over the years that didn't include a reference or chat about the carnival.

"All these years, she never told carnival colleagues she too had been a carnival Queen herself.

"Thank you."
Les Winchcombe, June's eldest son who is a firefighter at Newport said: 
"Thank you for your kind words about mother

"I will never forget the commitment she had for the carnival.

"Walking in to the front room of her house, dresses everywhere that she was making or altering for the queens, collection boxes and then the question, 'what you doing Saturday? I need a driver for the carnival float' and 'its Newport's soon, can you bring the fire engine?', 'yes Mum', was always the answer".
Kevin Winchcombe, June's other, youngest son said: 
"Mum dedicated so much time to Newport Carnival, she simply loved it.

"Somehow she got us all to become a part of it in some way over the years.

"Some amazing memories and times. X"
June Elaine Winchcombe (Hobbs)
9th June 1943 – 7th April 2023 aged 79