Kevin Hayward, chairman, leader and friend of Medina Marching Band, passed away on Sunday night (12th February 2023) aged 64 following a 4-year battle with Lymphoma.
Lymphoma is a very rare type of cancer which was found to be within Kevin's brain, which is hard to treat due to its complex location.
(Article supplied by Island Echo)
Back in December 2020, during the COVID-19 pandemic, 74 members of the Medina Marching Band surprised the group's chairman with a special performance outside his house in Newport. The band played a selection of some of Kevin's favourite pieces, whilst in a socially distanced formation.
Now, after 25 years of being chairman of the iconic red-outfitted, military-styled marching band, the 70+ strong team have been paying their respects to Kevin.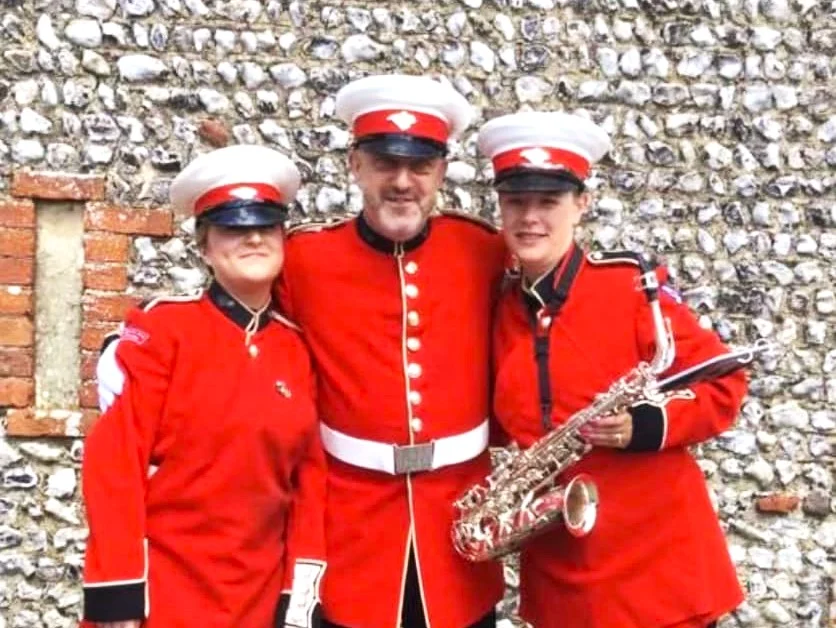 In a heartfelt message posted on Medina Marching Band's Facebook page, the band said:
"Kevin as you know was diagnosed with a Lymphoma in the brain in 2019 – a very rare type of cancer which is hard to treat because of where it was in the brain.

"He fought like only Kevin knows how and never gave in hanging on in there right up until the end well beyond the 12 months that he was predicted to live soon after his treatment ended.

"To Medina Marching Band and its members he was the boss, our leader the backbone of the band the one that drove everything on to achieve all that it had done in the 25 years as Chairman.

"Kevin always put band at the top of his priority list he sacrificed so much of his personal and family time to make sure the band always progressed and stayed strong, even evenings and weekends when band wasn't on there was alway something to do and wanting to make sure it was done right or how he wanted. He often took it upon himself to do a lot of this work himself.

"Thank you for all you did to bring back our band, back to where it belongs. We will promise you this – we will strive to keep MMB where you have got it, you've set the bar, your legacy lives on we will never forget what that you have done for MMB and it's members past and present.

"Our thoughts are with Jane, Jo, Nicky,Tara at this difficult time.

"So to our Boss and Friend its good night and thank you R.I.P"

– Medina Marching Band
The team behind Newport Carnival wish Medina Marching Band all the best as they continue to now honour their chairman of 3-decades.
Newport Carnival will deeply miss Kevin's joyous ways at our carnivals.
It was that some of our committee were part of the covid distanced performance outside Kevin's home in December 2020.