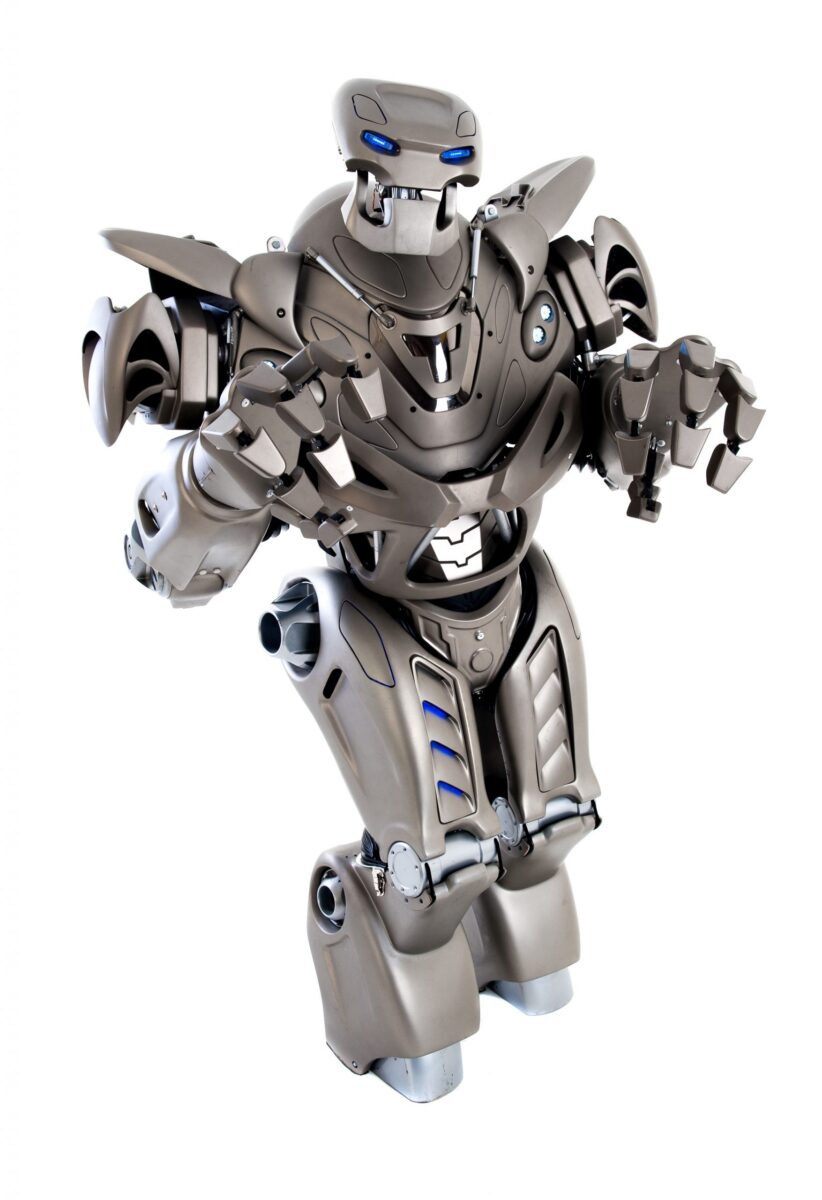 Titan the Robot is making his way to Newport to celebrate 100 years of Newport Carnival!
The Titan the Robot's wisecracking antics have become the stuff of legends and his show is unrivalled in the world today! Funny, fast-paced and full of surprises, Titan is the ultimate family entertainment show where you come to expect the unexpected!
Titan's TV appearances include Ant and Dec's Saturday Night Takeaway, Big Brother, The Secret Life of a 5 Year Old and The Gadget Show, and he has performed alongside A-list celebrities including Will Smith, Jackie Chan and Rihanna; Titan once even rocked Wembley Stadium with Will.i.am.
Titan has performed in 49 countries worldwide as far afield as Australia and has appeared at major world events including the Sochi Winter Olympics, New York Fashion Week and the Chinese F1 Grand Prix.
Titan is taking a break from his busy schedule to perform for you at St Thomas' Square in Newport on the Isle of Wight on Saturday 23rd July 2022. (times to be announced)
In the lead up to the main carnival procession at 7pm, Titan will be performing 3 sessions in St Thomas' Square alongside other forms of entertainment throughout the day to help get the carnival spirit flowing!
This is truly a day not to be missed.
More details and times will be announced nearer to the event, please follow our social media channels for the latest.
Newport Carnivals Vice Chairman and Events Organiser, Paddy McHugh said:
"We are extremely overwhelmed to be able to bring the world-famous Titan to the streets of Newport in 2022.

"With the pandemic forcing the cancellations of 2 years of carnivals, the team have been working hard to focus our efforts of celebrating Newport Carnivals mammouth 100 year celebrations.

"Although Titan will not be in the carnival parade, there will be various activities taking place throughout the day around Newport bringing carnival goers to the Island's county town in the lead up to the main carnival procession at 7pm.

"On behalf of the committie, I would like to thank everyone who has supported Newport Carnival over the years to help support an incredible day.

"We hope to kick off the Isle of Wight Carnival Season 2022 with a bang!"