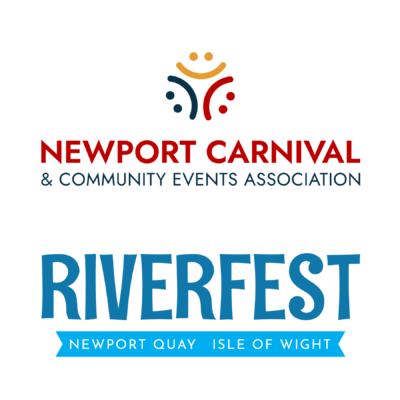 Isle of Wight Riverfest was launched in 2008 by the Isle of Wight Council. The event was taken over by The Footprint Trust in 2010 and has become the biggest free community event in Newport, attracting some 4,000 people annually.
Due to the Covid pandemic, the event had to be cancelled in 2020 and 2021. During this period the Trust's main work, in promoting energy efficiency in homes and assisting Islanders in fuel poverty grew substantially. The Trust decided it was time to hand Riverfest onto another organisation, so they could focus on their core work. Following discussions with Newport Carnival & Community Events Association's Committee, the charity has now formally handed over the popular event to them.
Riverfest was organised by the Trust's General Manager, Ray Harrington-Vail, and his staff and volunteers. Over the past 10 years, it has raised thousands of pounds for charities and helped promote local businesses, given a platform to young performers, and raised the profile of the importance of wetlands, water efficiency and the River Medina.
Speaking on behalf of The Footprint Trust, Ray Harrington-Vail said;
"It has been a pleasure in seeing this event grow and achieve so much. We are very grateful to Newport & Carisbrooke Community Council for all their support over the years, and to the thousands of local people who have supported Riverfest.
"We are assisting the Carnival Committee during this transition and wish Paddy McHugh and his team every success as they take this event forward."
Speaking for Newport Carnival & Community Events Association, Paddy McHugh Said;
"As soon as Newport was approached by The Footprint Trust, the committee were all too keen to take on such a long-standing popular event.

"Seeing as it is Newport Carnival's 100th Anniversary this year, as well as being offered this fantastic event, the Committee felt it was time to change the Carnival's name slightly to better reflect our identity and purpose.

"Newport Carnival's umbrella name is now Newport Carnival & Community Events Association with the Carnival, Riverfest and other events running under this name"
Paddy goes on to say;
"I have personally helped The Footprint Trust over the past decade with the running of the event, and can see how valued it is to the local community.

"On behalf of Newport Carnival & Community Events Association, we thank Ray and his team for allowing us to hopefully continue Riverfest how it used to be like it was prior to the 2-year break as a result of the pandemic."
Riverfest is due to take place under Newport Carnival & Community Events Association on Saturday 14th May 2022 at The Quay in Newport.
If you wish to find out more about Riverfest or wish to get in touch with organisers, you can do so by visiting the website at https://riverfest.org.uk.