Newport Carnival celebrated its 100th year of carnivals in style with world famous Titan the Robot making an appearance and Island curatiors Shademakers who appeared at the Queen's Jubilee Pageant in June. 
St Thomas' Square saw an array of locals and holidaymakers who came to see Titan the Robot, who is no stranger to the Island. Now with a world-famous level featured on Britain's Got Talent, Titan was a big hit!
The square came alive with three performances by Titan, two magic acts by David Randini, and the Isle of Wight Highland Pipes and Drums.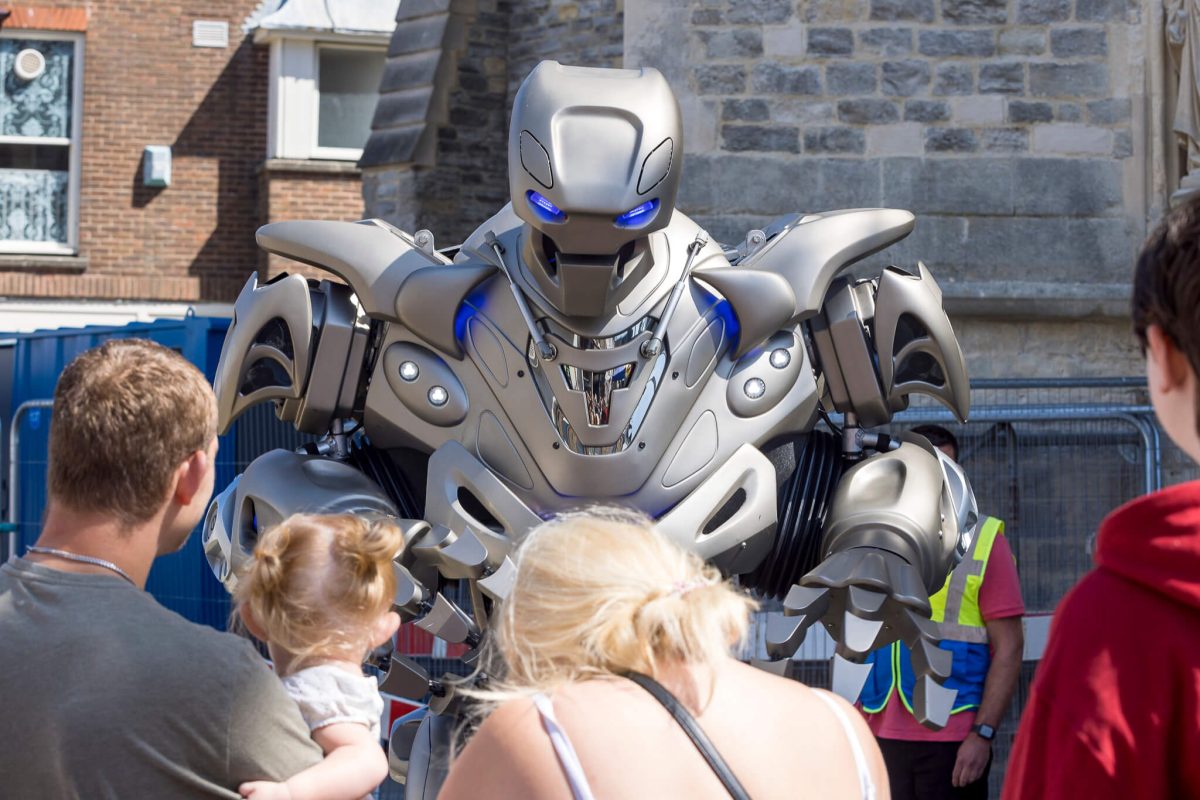 Later in the day, crowds started congregating around Newport as they prepared to watch the 100th year celebration main carnival procession.
7pm came around quickly and leading the vehicle parade was FAT Samba who put on a performance to get the crowds prepped for what was to come.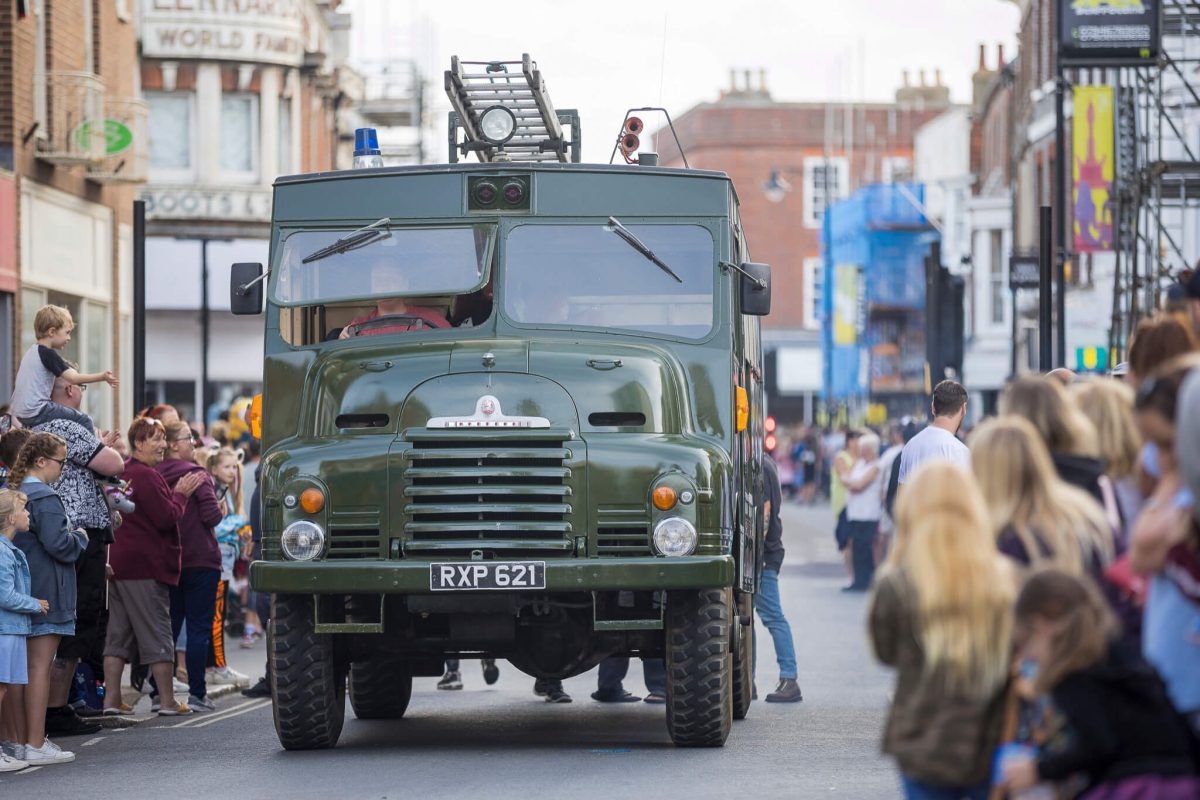 A Green Goddess fire engine, American Kenworth truck, classic Minis, tractors, local businesses and more lead the parade with a convoy of vehicles cascading its way through the town.
Closely followed was the main procession, with the Hampshire & Isle of Wight Fire and Rescue Service leading the parade, followed by the Medina Marching Band and Newport Carnival Queens' float.
The usual typical carnival-style floats including those Queens & Royalty floats from around the Island including Ryde, St Helens, Sandown, Shanklin and Ventnor. Sadly no Cowes this year due to the Ill health of one of the key organisers of Cowes Carnival.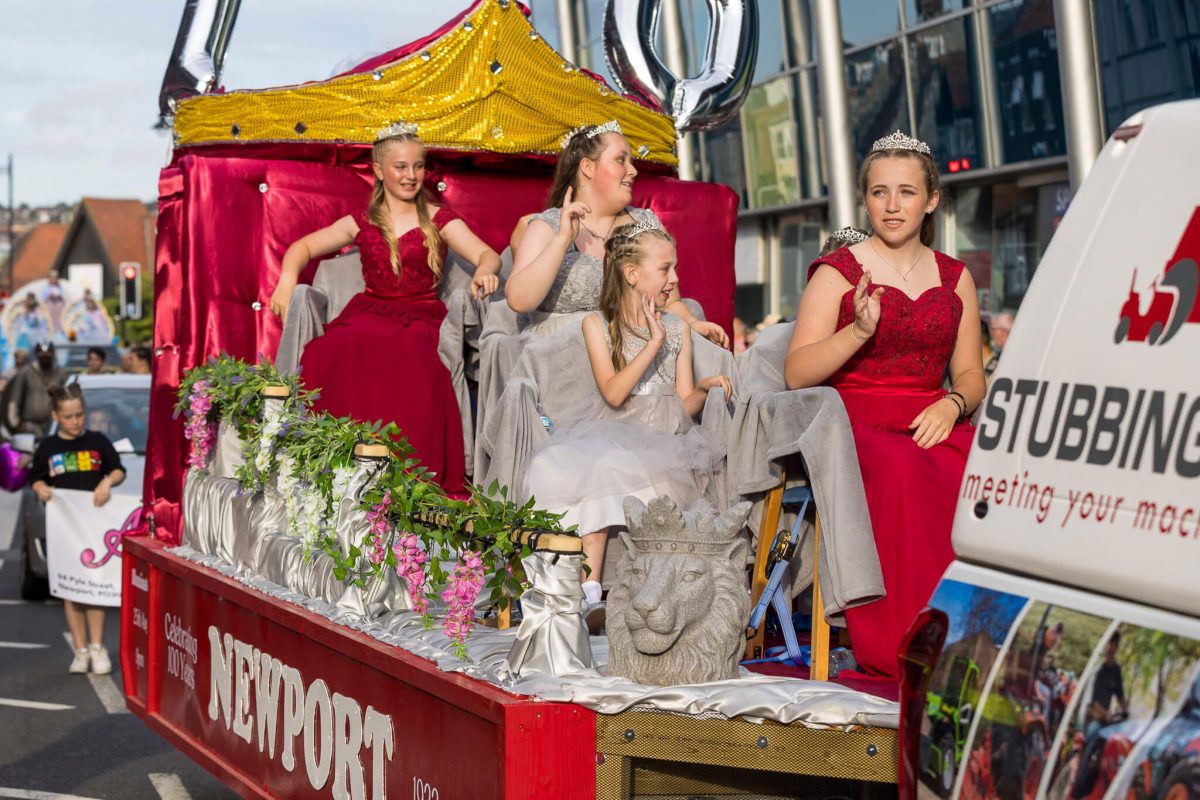 40 minutes it took the parade to fully exit Church Litten and the final group, which was typically Ventnor Comic Jazz Band who makes their usual stops at local pubs along the way, arrived at The Quay an hour and 40 minutes after the procession started.
Newport Main Carnival is said to be one of the biggest carnivals Newport has seen in 40 years, with many comments saying they have not seen a carnival on the Island of this size since the 80s.
The Chairman of Newport Carnival, Paddy McHugh thanked those who attended and supported this amazing event:
"Wow what a celebration that was!

"As Chair of Newport Carnival I would personally, and on behalf of all involved in the parade, say THANK YOU!

"I would also like to thank you, the public.

"It's been 2 years without a carnival and you came out to support us in your hundreds.

"The reviews are awesome.

"Local businesses thank you all."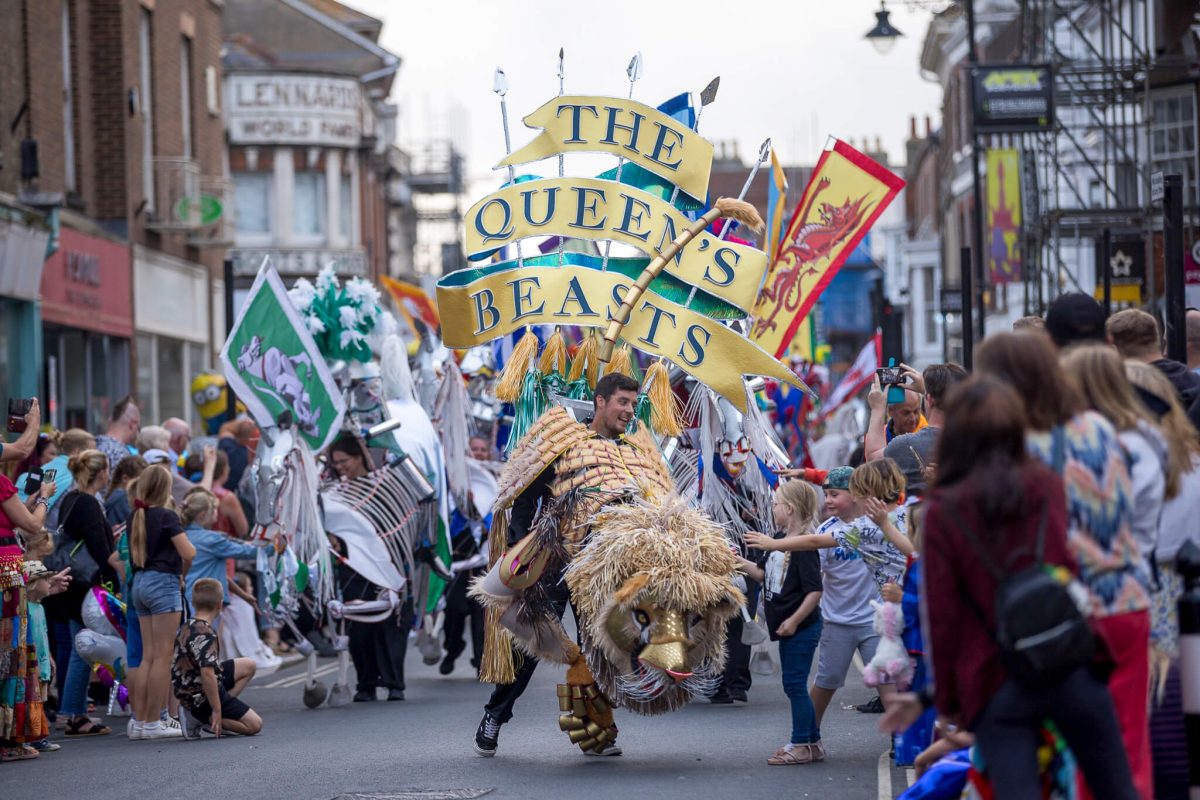 Some special thank yous…
There really are so many to thank for their support of us here at Newport Carnival, some may not be financial but in many other ways.
Collection tins in shops
Raffle prizes
Discounts ect
Here is a list of some of those who have helped Newport Carnival along the way.
Allsorts Hair & Beauty for doing the Girl's hair on Saturday, they are based in Upper Pyle Street.
While-u-wait Services have a collection tin for us and sponsored a trophy.
Cafe Ninety-Three has a collection tin and provided a meal for the girls while getting their hair done. Based in the High Street.
The Castle Inn have a collection tin.
Cherry Godfrey Group gave a donation that has helped us put on this amazing parade.
Arty Crafty Party Shop not only has a collection tin but has worked hard at other events giving a donation of their sales.
The George Inn have a collection tin.
Harwood's Forecourt has a collection Tin.
The Plaza Ices – not only has a collection tin but helps and gives a donation from sales at events he does for us.
Cafe Isola has supported us by allowing us to build and store our queens float.
Stubbings Bros for supplying a towing vehicle for us so we can get to and from other carnivals.
Town Choice Café have a collection tin.
The Prince Of Wales has a collection tin.
New Rembrandt Gallery and Silver Screen Autographs has a collection tin and is always supportive.
The 3 central Stores around Newport have collection tins.
The leather and suede shop has a collection tin.
The Retreat Cafe has a collection tin.
The Walled Garden Cafe has a collection tin.
Pickle.Stitch has a collection tin.
Dragonfly Wellbeing supported us by sponsoring a cup.
Sweet Charlie's Newport has a collection tin.
Newport & Carisbrooke Community Council sponsored us by giving funding.
There will be more added soon
But thank you all for making 2022 the one to remember.
More photos here.